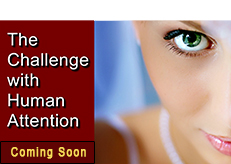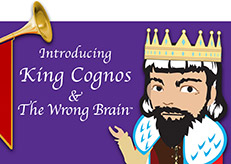 So, your company has got an amazing technology or service that is innovative and a potential goldmine.  But despite all of your efforts at marketing to get the word out your potential customers don't seem to be responding. Sound familiar?
You have a good idea that actually solves problems. You've done your best to explain it and piled on all the features and benefits and yet few people are paying attention. You've done everything you could think of, maybe even hired a marketing and social media firm. You've advertised in print, online, and over the airwaves. You've pitched your technology or service in every conceivable way explaining how amazing your idea is. And people still aren't getting it.
How about trying something that might really work? That's where we come in. We do things a little differently because we know that if your story isn't as powerful as your technology, you're not going to get too far.
We start by studying your solution. We bring fresh strategy, insight and research. Then using state of the art digital media tools, we create stories about it adding a generous dash of our own neuroscience ingredients that touch people emotionally. We produce a simple set of videos that inspire understanding and an emotional connection that make people say "Oh, I get it" and  "I want it".  We call this the "Emotive Flash."
The best part is 'getting it' doesn't take any effort, because we often use real people in our stories, sharing their authentic experiences and invaluable insights about your solution all tailored to your customers.
Because we don't get bogged down in traditional marketing-speak, rational arguments, facts, and infographics, we get to the heart of what people need to know and understand about what you are offering. Sure, facts and figures matter, but not at the expense of engagement which is the crown jewel of human attention.
Oh, and if you're wondering whether this storytelling approach works for business, check out what the uber cool business gurus are saying about succeeding in today's story-based global economy. It's about connection, persuasion and success. It's about overcoming fear or compelling customers to act. And we've been helping organizations do it for 30 years.
Is your brand story as powerful as your technology? Are you forging enduring personal connections with customers that help them to see and feel the benefit of doing business with you? If not, click "Get Emotive Now" and put the heart and science of emotive storytelling to work transforming your business!
Take a moment to reflect on what you are doing in your own organization to engage customers and employees. Is it working? What's in your story?
Emotive Storytelling™ encourages behavior change through the use of narrative communication, neuroscience, digital media and mobility. Narrative Communication as a source of emotive persuasion and education has a long history and a sound scientific underpinning. Emotive Storytelling™ integrates the emotional power of the storytelling, cinematic technique, neuroscience, health games, mhealth (mobile health), digital tools and internet technology to drive user engagement, adherence and behavior change in healthcare marketing, education and business.